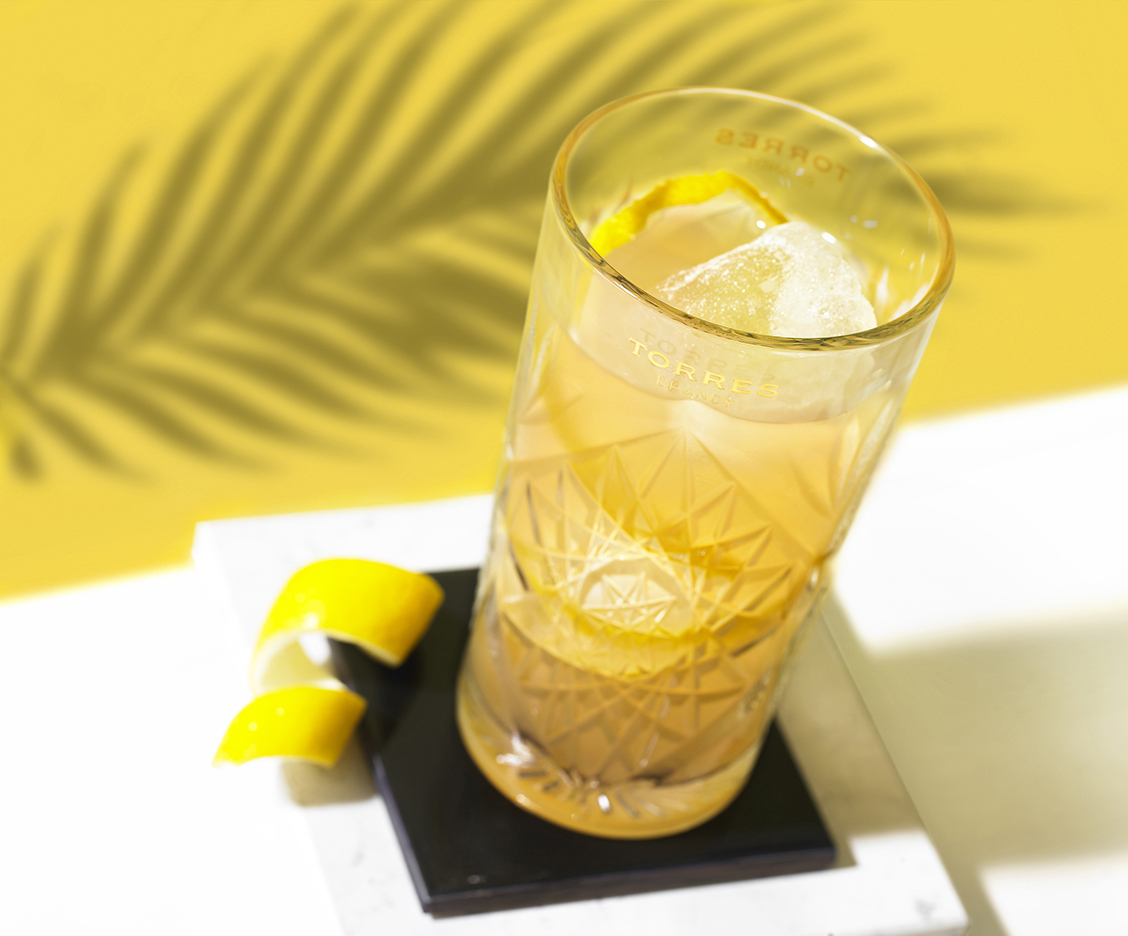 Brandy and ginger merge in the ultimate cocktail. If you like soft but delicately delicious mixes, this is the cocktail for you. A sweet, citrusy mix with sparkling, spicy notes of ginger that bring vitality and freshness to your aperitif or to the coolest celebration. Easy to prepare, easy to enjoy. How about a toast?
Here are some ideas for fine dishes that go together perfectly with this cocktail: ceviche, sushi, steak tartare, vegetarian pizza, baby ribs in the purest American style, or dishes from Asian cuisine such as crispy crab wontons or spicy pork rolls..
Ingredients
Torres 15
Ice
Sugar or sugar syrup
Lemon
Ginger ale
Lemon peel
How to...
Fill a tall, Collins-type glass to the brim with ice.
Add 60 ml of Torres 15
Squeeze a lemon to yield 10 ml of juice
Add Ginger Ale
Stir gently, just once.
Decorate with a lemon twist.