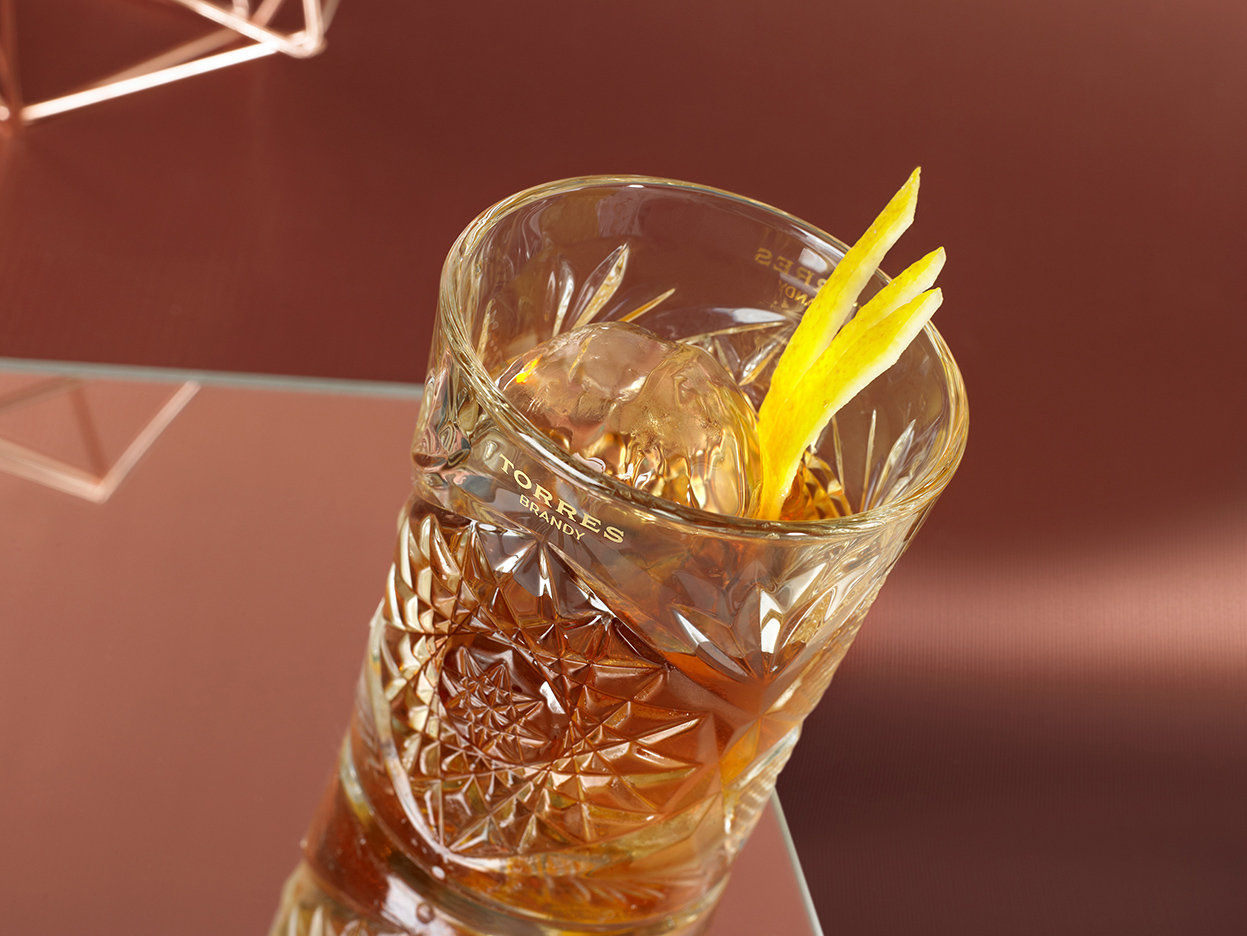 The Old Fashioned cocktail with Torres 15 brandy is the classic that never goes out of style. Simple and elegant, our tribute to the early days of cocktails. Once dinner is over, while still at the table, delight in the most sophisticated cocktail, an Old Fashioned with brandy. Perfect and subtle, with the sweet notes of Torres 15 and the sugar cube balancing out the delicate bitterness of the Angostura and the citrus aromas of the orange. Irresistible.
Go ahead and pair this cocktail with chocolate of various textures, such as truffles or fondant.
Ingredients
Torres 15
Ice (ideally a large ice ball)
Lump of sugar cube or sugar syrup
Angostura
Orange
Water
Lemon
How to...
In an Old Fashioned glass, place: an orange peel, 10ml of sugar syrup or a lump of sugar and a few drops of Angostura.
Press everything gently with a crusher or muddler.
Add 60 ml of Torres 15, and mix it again.
Remove from the glass and discard the orange peel.
Add ice and gently stir again for a few minutes to release some water from the ice.
Decorate with lemon peel.