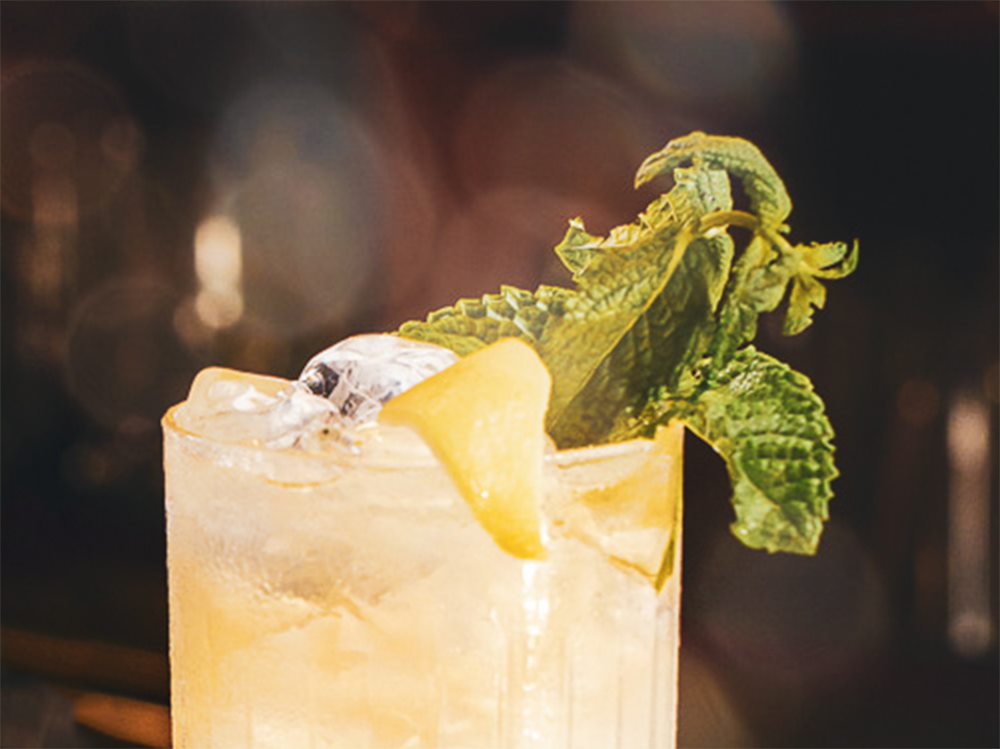 A relaxing aperitif, a sunset in the best of company or a summer night all make for pleasant occasions to enjoy a Torres Spiced Lemon cocktail. The soft infusion of cinnamon and sugar cane from Torres Spiced combine perfectly with the refreshing citrus notes of lemon. The finishing touch? Decorate the mix with mint leaves to provide a soft, fresh and sweet aroma. All ready to enjoy.
Pair this spicy, citrusy cocktail with prawns with salt and pepper, ceviche or fish tacos.
Ingredients
Torres Spiced
A premium lemon mixer
Lemon
Mint leaves
How to...
Fill a tall, Collins glass to the brim with ice.
Add 60 ml of Torres Spiced
Pour in a premium lemon mixer (33-cl bottle)
Stir gently, just once.
Garnish with a wide strip of lemon peel.
Decorate the cocktail with some mint leaves.