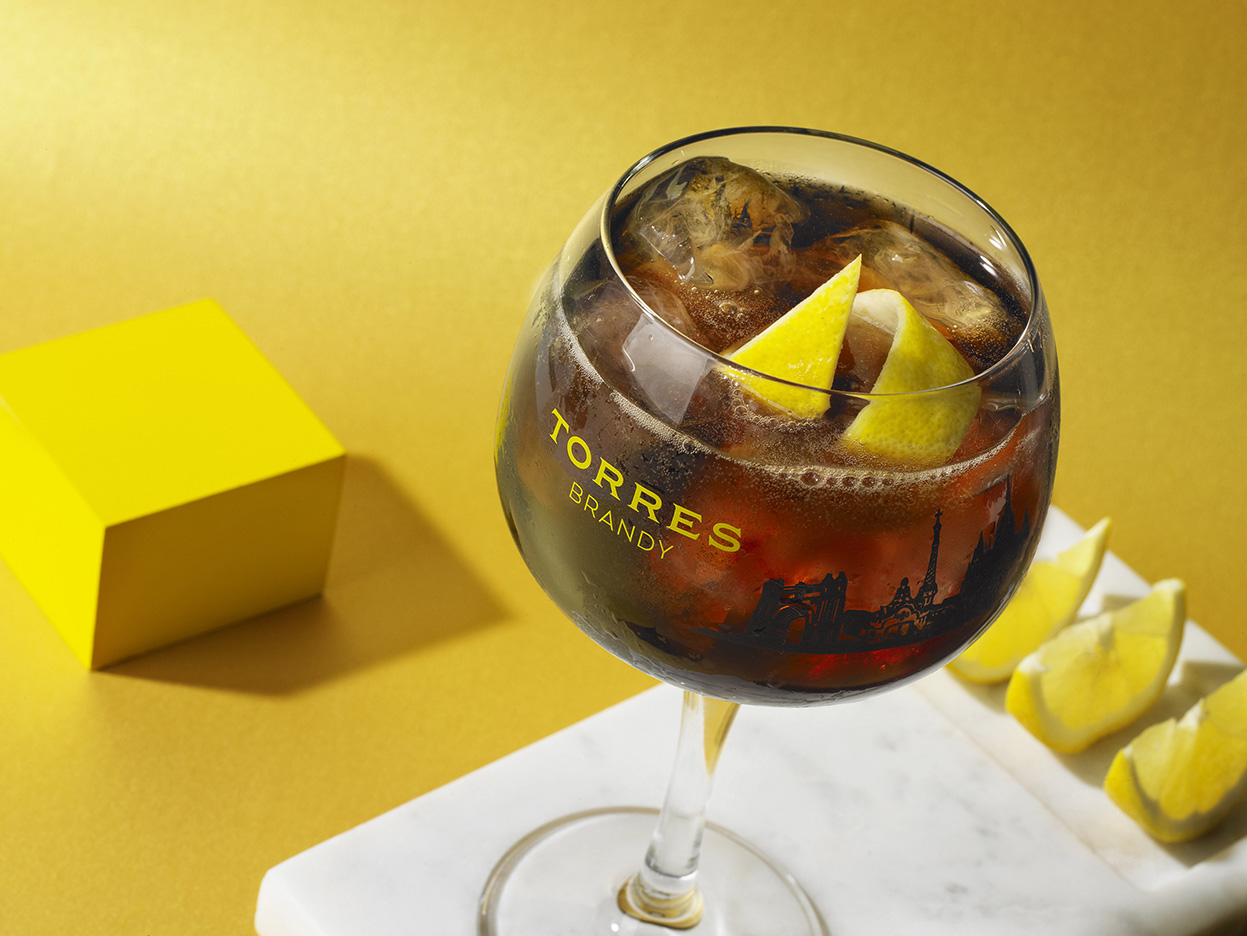 The perfect pair in a mixed drink. Brandy with Cola, an infallible combination in which Cola enhances the sweet notes of Torres 10. A mix that brings freshness and a touch of chic, with the subtle bitterness of Angostura. Ideal after work, to give into the night or simply at any time of day you want, always in the best of company.
Pair this combination of Cola and Torres 10 with tacos al pastor, chicken or veal tacos, hamburgers, fajitas... Unleash your imagination and be surprised.
Ingredients
Torres 10
Angostura
Ice
Cola
Lemon peel
How to...
Pour 4 drops of Angostura into a snifter and stir to infuse it with the scent of the Angostura.
Discard the liquid from the snifter.
Add 6 ice cubes and 60ml of Torres 10.
Pour in your favourite Cola.
Stir gently, just once.
Decorate the edge of the glass with lemon peel so the essential oils in the skin fall inside the glass.