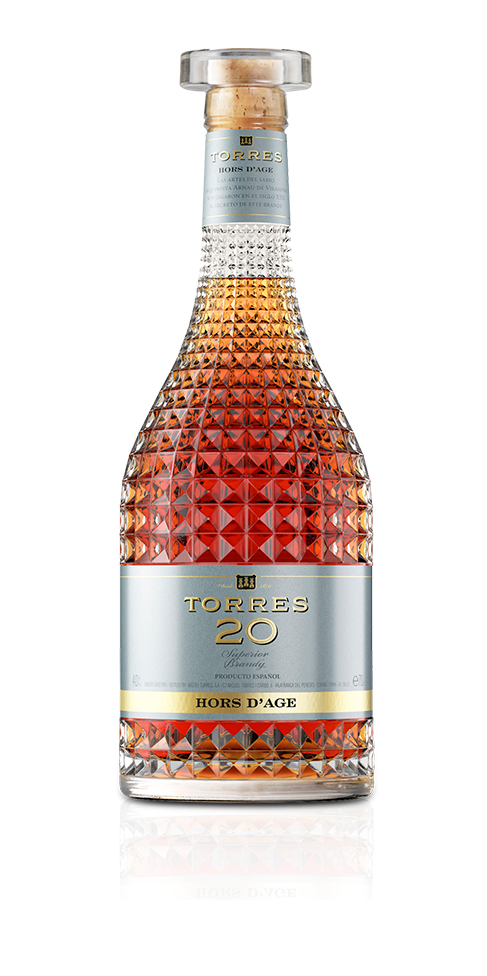 ICON
OF A CENTURY
OF TRADITION
Torres 20 is the most award-winning brandy.
Chosen for several years as the Best Brandy in the World at contests like the International Wine & Spirit Competition.
An aged brandy distilled from the Parellada and Ugni Blanc grape varieties. Both varieties are distilled separately twice in traditional stills.
Dark amber colour. Deep and warm aroma with notes of vanilla, cinnamon and nutmeg. Intensely velvety on the tongue with a brief finish and subtle oak notes.
PARELLADA AND UGNI BLANC GRAPES
STATIC AGEING AND BLENDING
WITH SUBTLE NOTES OF OAK
International Spirits Challenge
Double Gold - UK / 2022
San Francisco World Spirits Competition
Double Gold Medal - US / 2020
San Francisco World Spirits Competition
Double Gold Medal - US / 2019
Internationaler Spirituosen Wettbewerb
Gold Medal - DE / 2019
International Wine & Spirit Competition
Gold medal - UK / 2017
San Francisco World Spirits Competition
Gold Medal - US / 2017
Spirits Selection
Gold Medal - BE / 2017
International Spirits Challenge
Gold Medal - UK / 2016
World Brandy Awards
Gold Medal - UK / 2016
San Francisco World Spirits Competition
Gold medal - US / 2015
World Brandy Awards 2015
Gold medal - UK / 2015
International Spirituosen Wettbewerb
Gold Medal - DE / 2013
International Wine & Spirit Competition
Gold medal - UK / 2007
International Wine & Spirit Competition
Special Award - UK / 2006