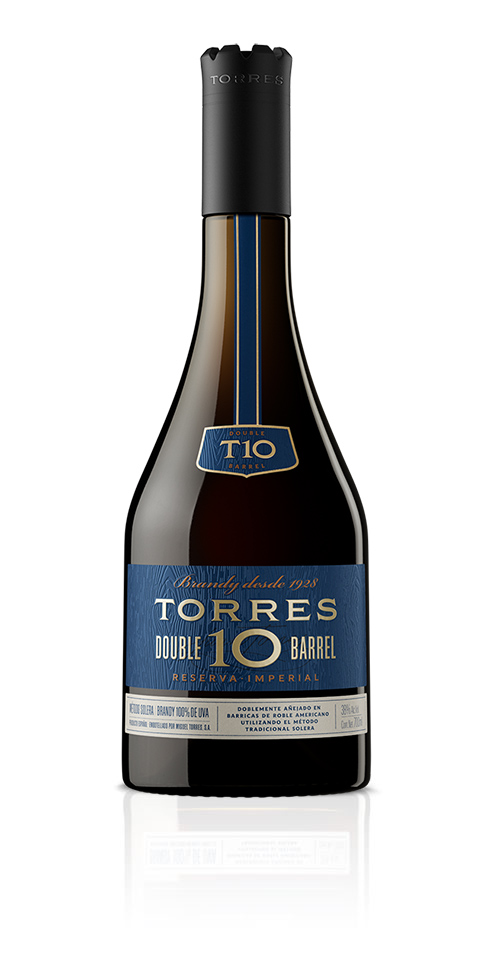 DOUBLE AGED
The passage of time in two different types of barrels shapes the character and flavour of Torres 10 Double Barrel. Its double ageing makes it unique and well balanced, perfect for those who notice the small details, because they know that they make a big difference.
The ageing of Torres 10 Double Barrel begins in vintage American oak barrels using the traditional solera method. These timeworn casks confer upon our Brandy the round and warm notes that make it unmistakable. Subsequently, the Brandy's ageing is completed in new American oak barrels, furnishing it with vibrant notes and hints of vanilla, enhancing its complexity.
A shining dark amber tone. Additional ageing augments the complexity of its aroma, yielding a wide range of tinges, such as vanilla and tobacco. On the palate it is rich and balanced, while the toasted touch supplies roundness and a persistent flavour.
DOUBLE AGED IN AMERICAN OAK BARRELS
AGED USING THE TRADITIONAL SOLERA METHOD
TOASTED WITH NOTES OF VANILLA AND TOBACCO