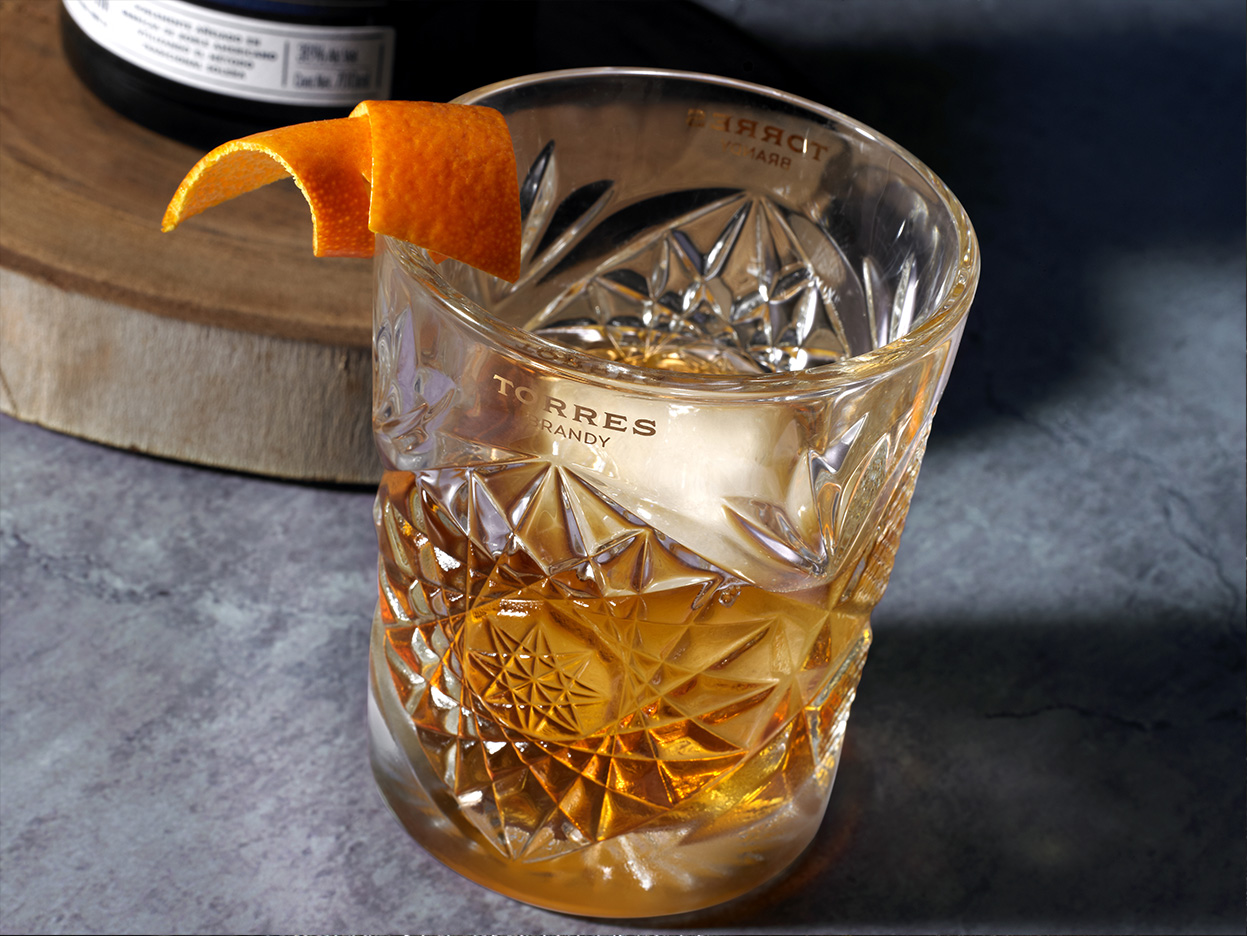 The best way to enjoy and appreciate all the nuances and toasted notes of Torres 10 Double Barrel is on the rocks, with an Old Fashioned glass and two large ice cubes.
The warm and intense aromas of oak, cinnamon and vanilla will surface as the ice interacts with the brandy. Torres 10 Double Barrel on the rocks is a perfect drink for an after-work break or to savour after a special dinner.
Ingredients
Large ice cubes
Torres 10 Double Barrel
How to...
In a short Old Fashioned-style glass, place two large ice cubes (if prepared by your favourite bartender, he may use a large ice sphere).
Add 50 ml of Torres 10 Double Barrel.
Stir gently and briefly.
You can also decorate the glass with a thick strip of orange peel, a few drops of essential oils from it, then leaving the peel inside the glass along with the ice.