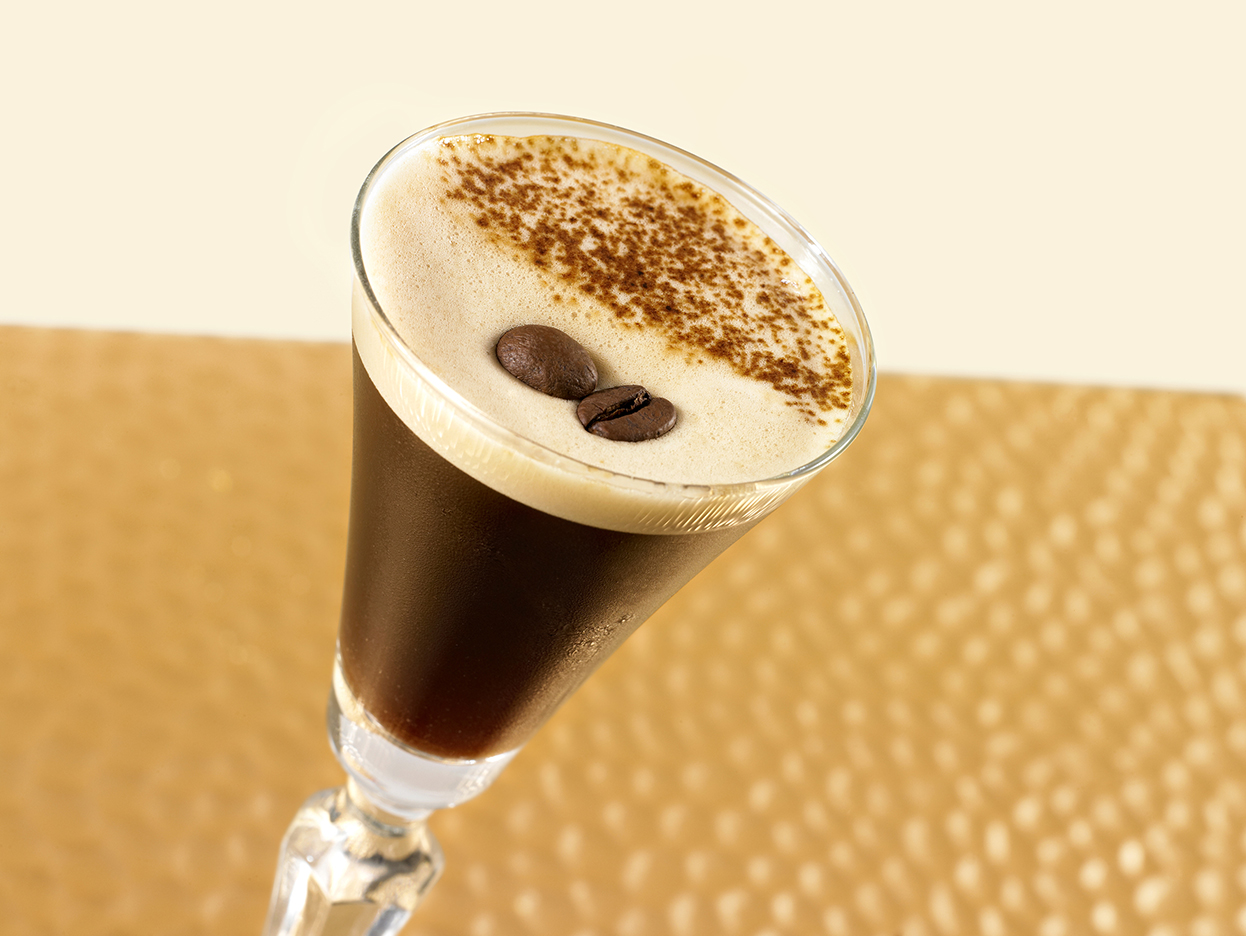 Dare to mix the flavour of Torres 5 and coffee, a perfect combination to cap off a lunch or dinner. You will surprise your guests with this delicious brandy and coffee drink. A sweet drink that enhances the coffee notes of Torres 5. Pleasure is served.
This brandy and coffee recipe pairs perfectly with chocolate, mint, vanilla and butter desserts. Enjoy it with muffins, New York Cakes or donuts filled with cherry jam, and more.
Ingredients
Torres 5
Ice
Sugar or sugar syrup
3 Espresso coffees
Coffee beans
How to...
Add to shaker:
Abundant ice
50 ml of Torres 5
15 ml of sugar syrup (or 2 coffee spoons of sugar)
75 ml of espresso coffee (or 3 espresso coffees)
Shake the shaker vigorously.
Strain and serve just the liquid in a glass.
Decorate with coffee beans.